Open from April 1st, Monday to Saturday, 10 'til 1pm (Excluding Good Friday)
Welcome to Saxmundham Museum
---
We have completely revamped our shop area, including new displays and diverse stock, including retro games.
The Green Room has been updated with two new cabinets. One displays a collection of models created by Maurice Bugg.
We have created a new "Childrens' Corner" featuring vintage games and dressing up clothes.
Lots of work has been going on over the Winter and now we are ready to welcome visitors to our sixteenth season!
Come and say hello!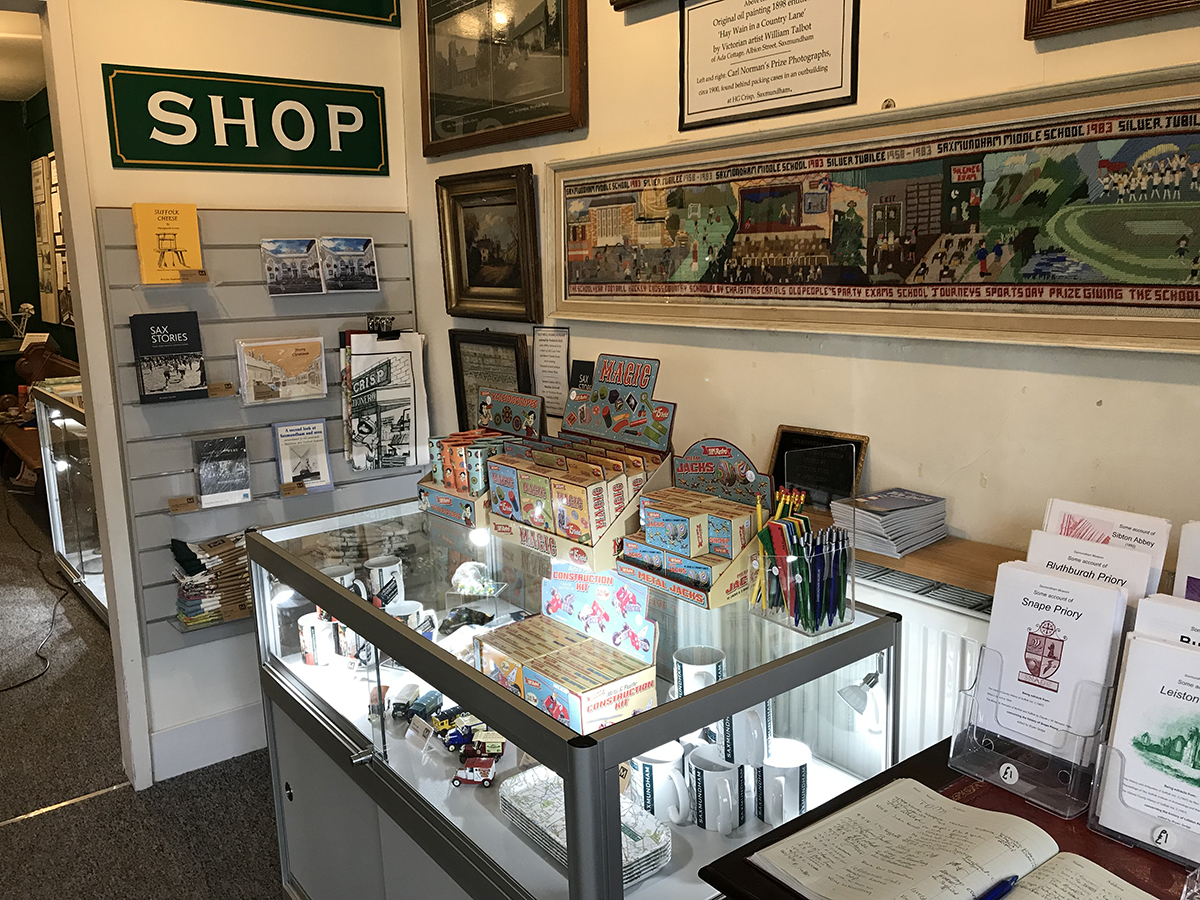 We've revamped our Shop area.
New stock and more to follow!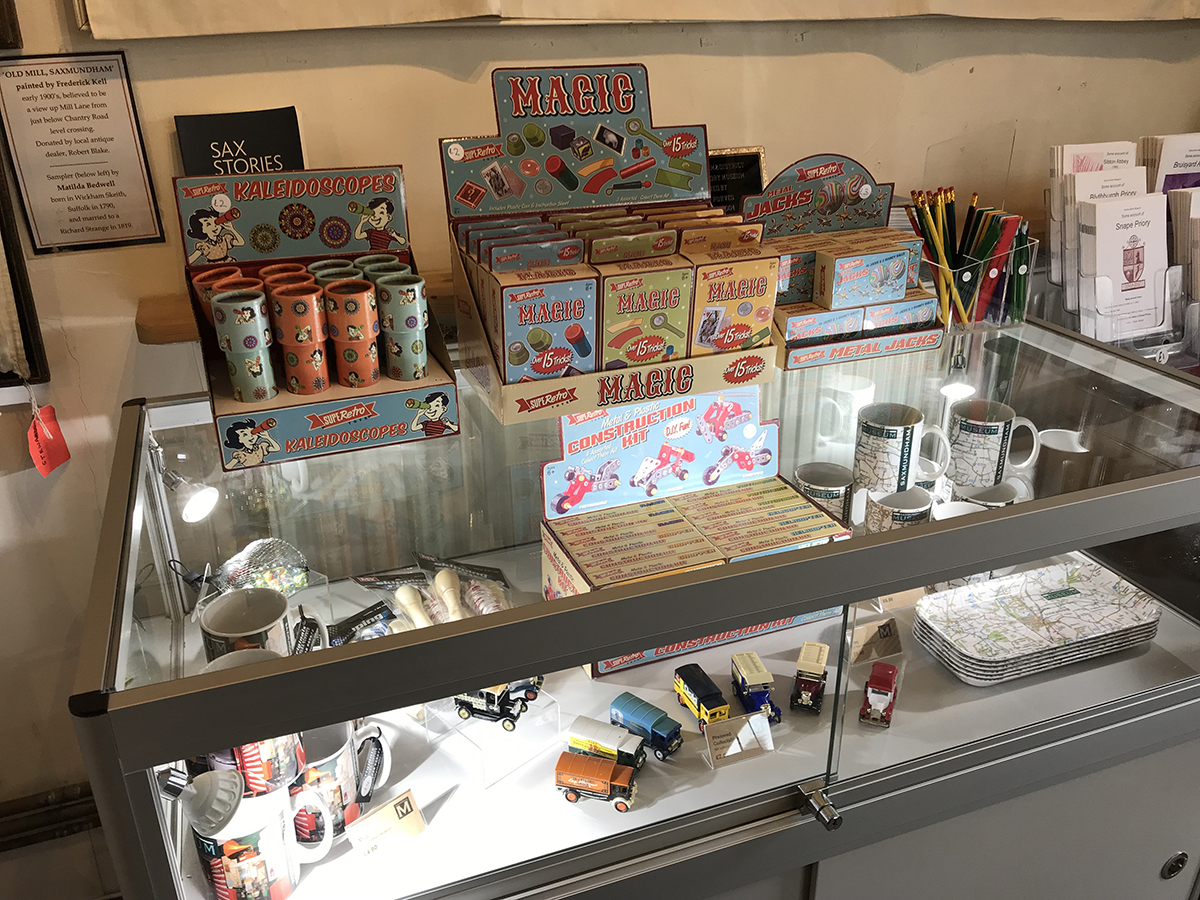 New retro-style toys.
The ancient Greeks played a game similar to Jacks but using animal knuckle bones!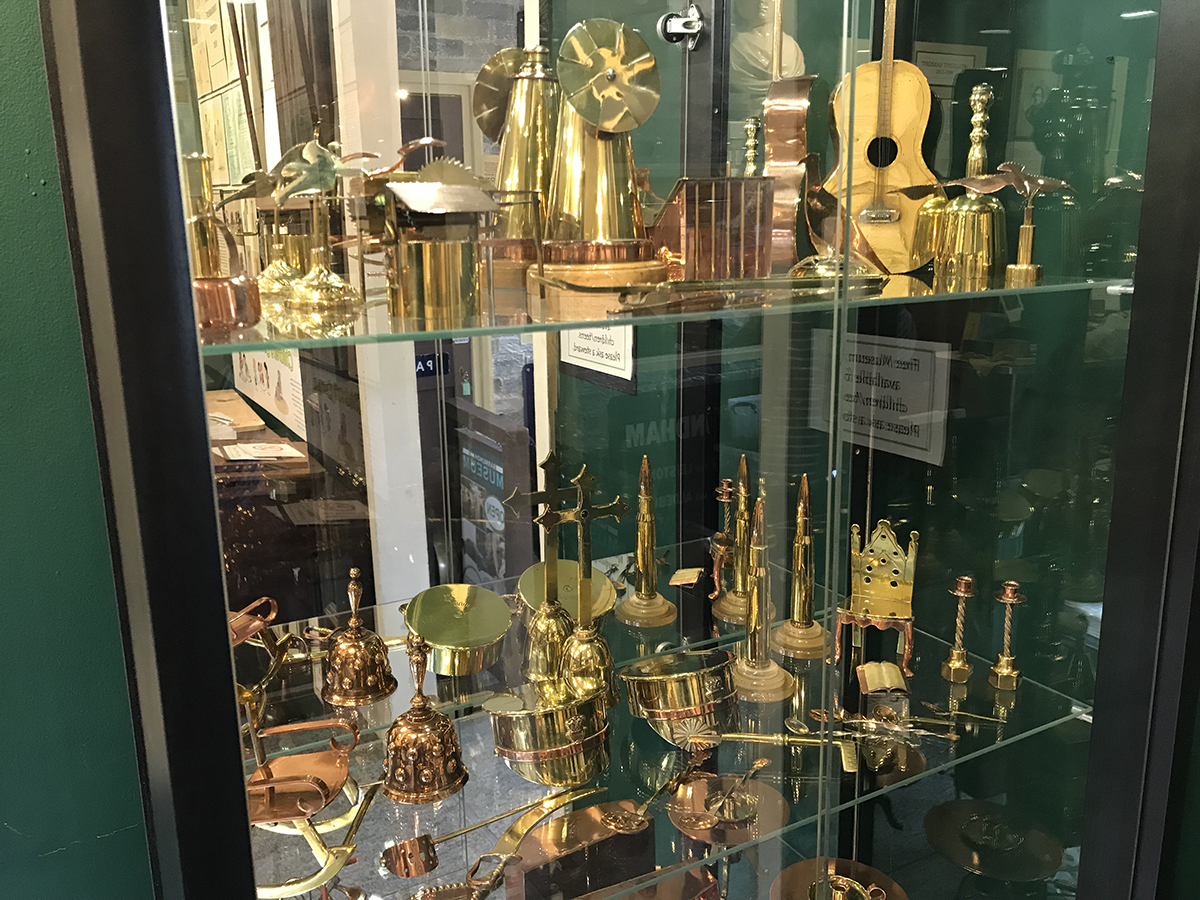 A collection of models, on-loan from the Longshop.
Created by Maurice Bugg from off-cuts and metal waste from the Longshop.
---
About the Museum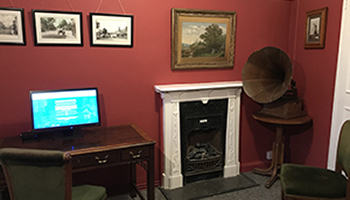 We are in the heart of rural Suffolk, recording and preserving the history of Saxmundham, Kelsale-cum-Carlton and Benhall.
The Museum was opened in 2004 by special guest Peter Purves.
Strada Cars
Launched at the 1974 Car Show, the company folded in 1975 but what's the story behind Saxmundham's very own sports car manufacturer?
Come and find out.
Jenny Toombs
Jennifer (Jenny) Toombs was an internationally acclaimed artist, famous for her hand-drawn stamps and first-day covers which were issued in over 50 countries.
She lived in Benhall for many years but suddenly and peacefully passed away at home on April 2, 2018.
We have a tribute to this much loved and missed lady.
---
Accessibility
Following a recent assessment it was shown that due to the nature of the building our Accessiblity is not very good for some potential visitors, if you would like to know more please use this link.
---
Would you like to become a steward at the Museum?
The Museum's stewards play a very important role, if you feel you could spare some time and would like to know more please follow contact us.

For more infomation about planning your visit plese follow this link
---
Become a Friend


Click here for more information.
Please Donate


Click here for more information.
Come for a visit!


Click here for more information.
© Saxmundham Museum 2019. Registered UK charity no. 1089661. All rights reserved.
Website by Sax Museum volunteers